Our vision
Olde Florida Motorcoach Resort is located on the site of a former orange grove. We're breathing new life into this land by creating a Southwest Florida experience that promises to be as spectacular as your Class A or Super C coach.
Centered around a magnificent Clubhouse, sensational resort pool, and sprawling sports complex, life at Olde Florida will be nothing less than as good as it gets.
You can expect life to be worry-free! Our plan includes brand new underground city water, new sewer, new fiber optics and free Wi-Fi throughout the resort. New means greater peace-of-mind, so you can focus on having the time of your life!
Resort amenities
What if right outside your motorcoach door was a five-star resort? Welcome to Olde Florida! Every detail here has been mapped out to bring you and your family the fun, activity, relaxation, and excitement that make for a great vacation. The difference is now it also comes with the deep sense of community that makes motorcoach living so special.
15,000 +/- square-foot Clubhouse
Resort pool, cabanas and sundeck
Second "quiet" pool: Adults only
Expansive sundeck with poolside cabanas
Wellness/fitness center
2 Tennis courts
8 Pickleball courts
Regulation basketball court
Horseshoes
4 Bocce courts
4 Shuffleboard courts
Outdoor movie theater
Food truck park
Kids play area
Free high-speed Wi-Fi
Golf cart rentals
2 Dog parks
An ideal location
Olde Florida sits in a quiet corner of Southwest Florida, 58.7 miles from Naples to the south, 22 miles from Fort Myers to the west, and 90.6 miles from Sarasota to the north.
We're tucked away from the hustle and bustle, but life is still nice and convenient thanks to nearby stores like Publix and Walmart. Plus, it's easy to access all the reasons folks love Southwest Florida, from world-class beaches to championship fairways.
As a bonus, the Caloosahatchee River Reservoir is being created adjacent to Olde Florida. This 10,700-acre engineering marvel will add countless opportunities to your sunny days with fishing, boating, canoeing, hiking, biking, and equestrian trails all part of the plan.
Beaches
Shopping
Dining
Hiking and biking trails
Horseback riding
Kayaking/paddleboarding
Championship golf
Nature parks and preserves
World-class backwater fishing
Offshore fishing in the Gulf of Mexico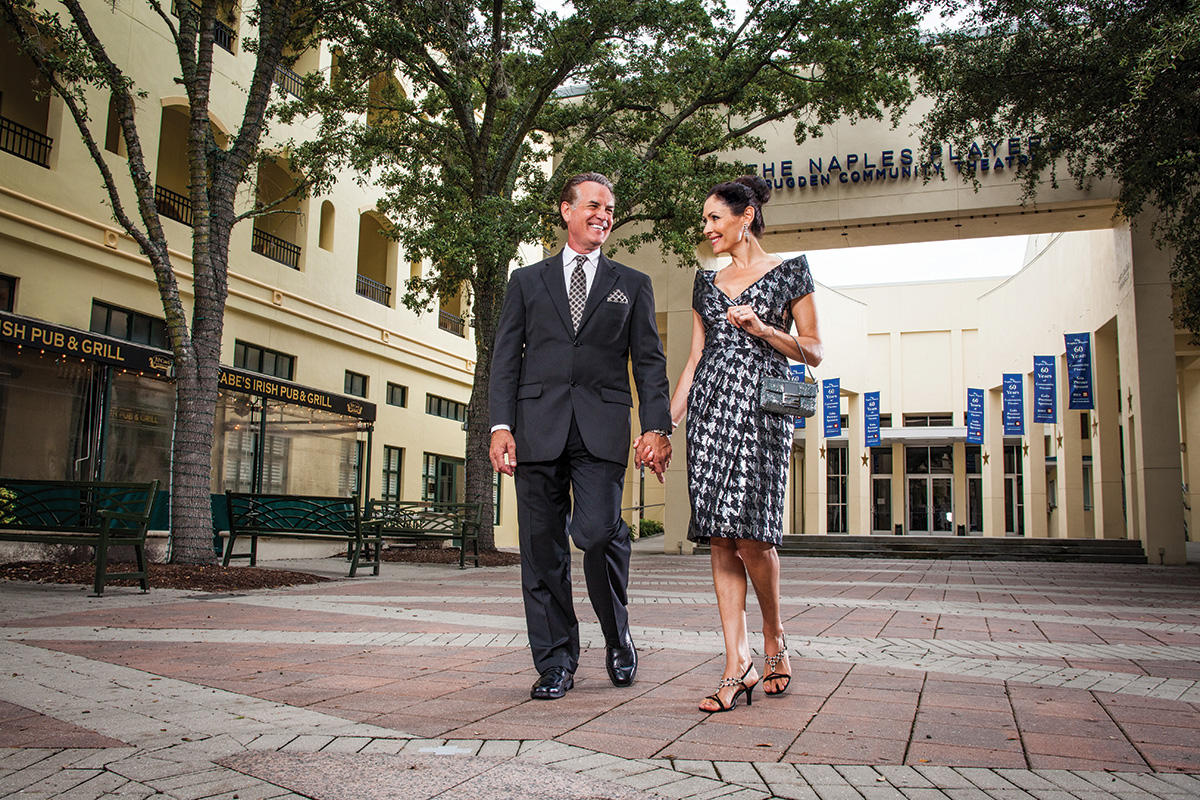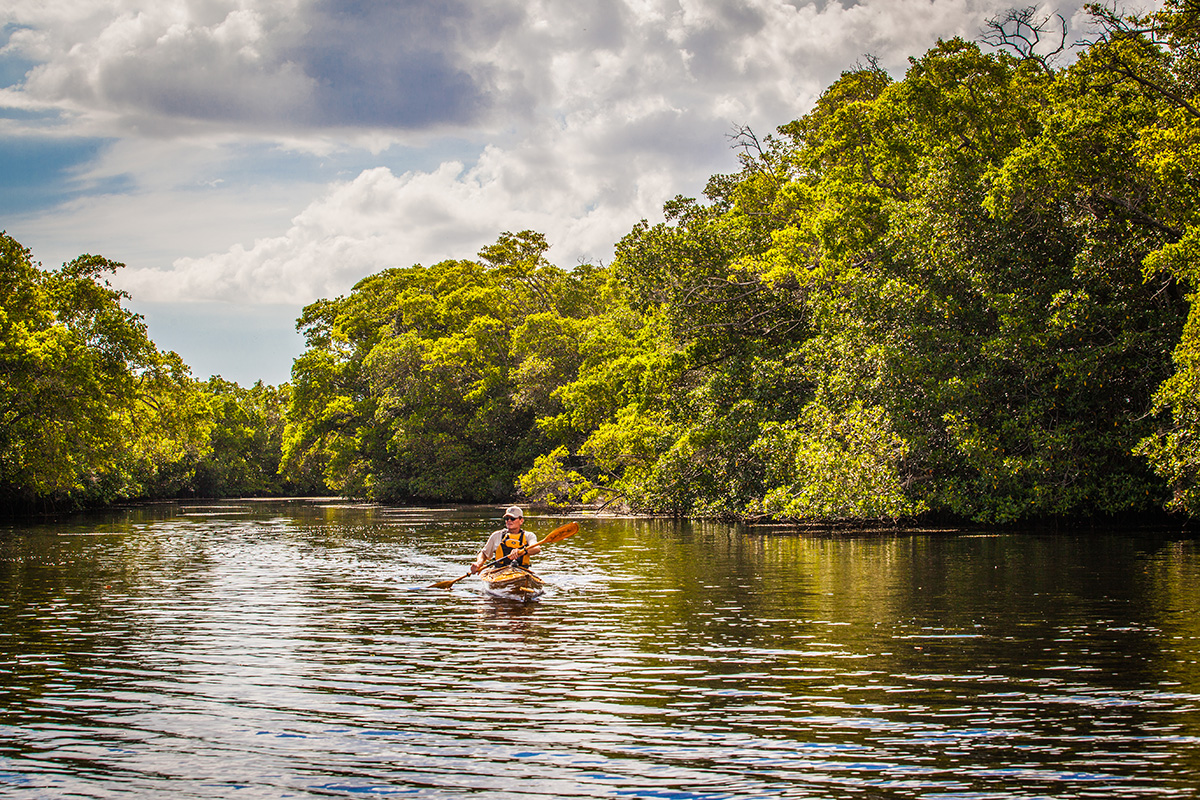 Casita Mini-Homes
How do you make the Olde Florida lifestyle even better? Add a Casita Mini-Home to your site. Choose from six floorplans offering approximately 800 +/- square feet of air-conditioned space, including full kitchens and baths, cozy living areas, laundry facilities, and bedrooms.
The luxury continues outdoors with options like shaded living areas with flat-screen televisions, outdoor dining areas, kitchens, gas fireplaces, spas, even golf cart garages.
Prices are expected to range between $525K and 775K, depending on the floorplan and options selected. Ask about adding a Casita when exploring your site purchase. In the meantime, get started on your Olde Florida dream by viewing our amazing floorplans.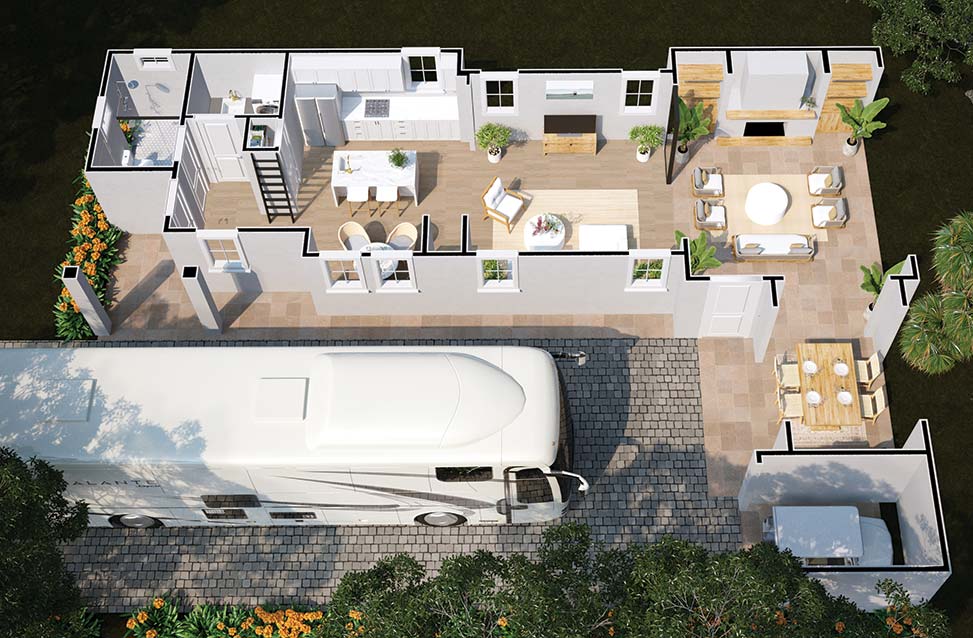 Development & architecture team
For the first time ever, multi-million-dollar sensibilities and character are being brought to motorcoach living.
Led by Mangrove Bay developer Jon Rubinton, Olde Florida is the shared vision of an experienced Naples development team that also includes MHK Architecture & Planning, Lotus Construction, ALD Landscape Architects, Freestyle Interiors and Clive Daniel Home. These award-winning companies have designed, built, and delivered many of the most exclusive custom homes, clubs, and high-end communities in Southwest Florida. They now bring their unparalleled wealth of experience to Olde Florida Motorcoach Resort.
With a nod to contemporary coastal style, this team is creating Olde Florida to be yet another singular sensation – a motorcoach resort sure to exceed expectations in every way.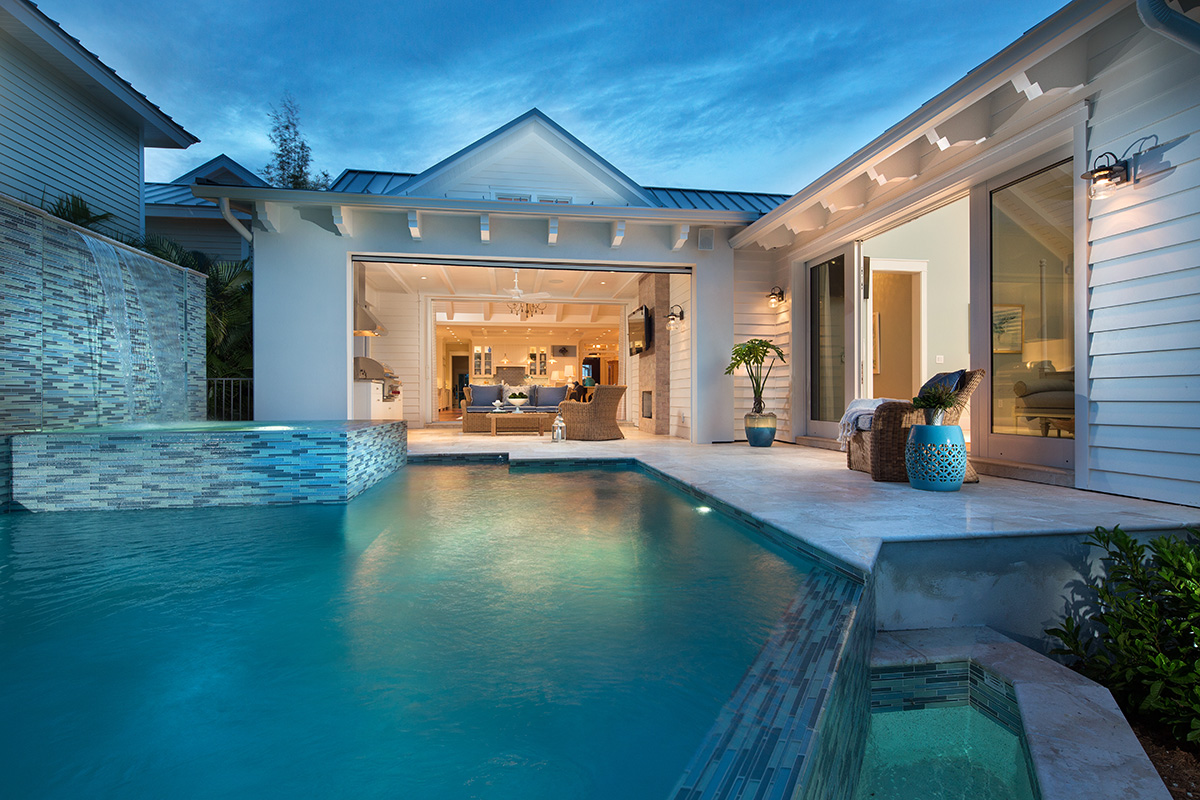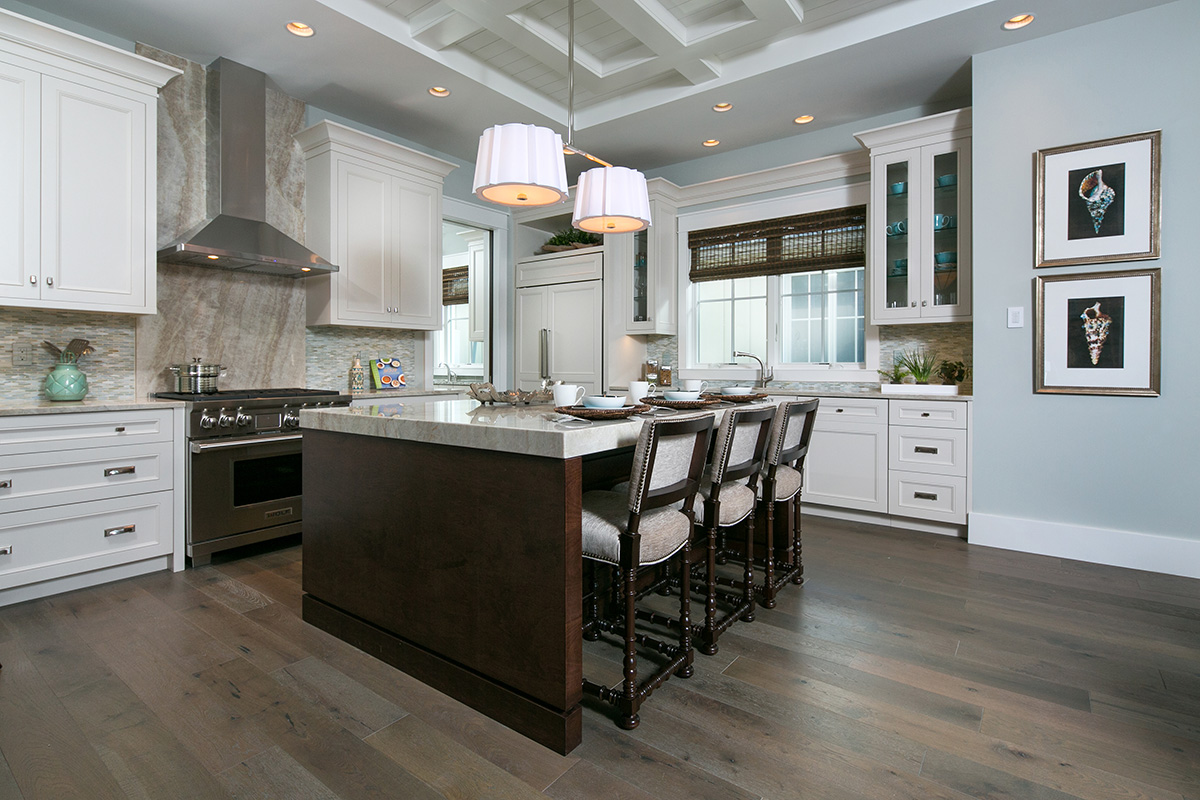 Olde Florida - The New Nostalgia
Olde Florida embraces the best parts of motorcoach living – friends, family, fun, freedom, and community. At the same time, we're changing the game by bringing you a level of luxury you won't find anywhere else. Our team is proud to bring you 440 motorcoach sites designed to accommodate Class A and Super C coaches within a master plan that forever raises the bar.
Olde Florida | Site 14
Features a beautiful lakefront view with an optional 500 to 800 sq. ft. casita including a full kitchen, bath, cozy living area, and covered patio with outdoor kitchen.
Own in phase one from $225,000
We are now accepting non-binding, fully refundable deposits of $1,500 to secure advanced notification of sites as they become available in Phase I. Additionally, we are developing a rental program that will allow owners to lease their sites to other motorcoach enthusiasts with all aspects of rental management handled by our onsite team.
Click the link below to join our Founders' Club, learn more about ownership, and receive regular updates.
Be an inaugural guest
We're also currently accepting vacation reservations for our Grand Opening Season in 2024.
We look forward to welcoming you.
Motorcoach requirements
Olde Florida is being developed to deliver a true five-star experience and this requires setting specific standards for motorcoaches. We accept Class A and Super C coaches that are a minimum of 33' in length and in good, well-maintained condition. All owners and guests must supply clear and detailed photos of their motorcoach – 1 showing the front, 1 showing each side, and 1 showing the rear of the vehicle. Motorcoaches that are judged to be in poor condition due to dents, dings, rust, aging, or any other reason may be denied access to Olde Florida Motorcoach Resort. No commercial advertising or wrapping of any kind is permitted.